Last Updated: August 22, 2023
How To Make Money Evaluating Blogs
Let me say that the covid-19 pandemic has really made it difficult for people to return to normal. With the number of unemployed, there is little in the way of jobs out there. Today, we have to create our own opportunities and that is what evaluating blogs for profit is about. This is something we have in our list of income opportunities. We charge a lot of money per site and for what you pay, your blog had better be producing an income in as little as 90 days.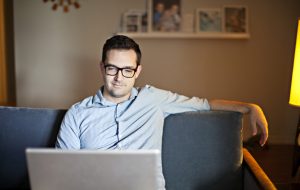 The Blog Language
Just like the astronauts who fly into space and doctors who diagnose patients, there is a language associated with that job or career. Firemen and the police have their language as well. So, understand that there is a language associated with blogging. Its not difficult, but it does have a lot to do with creating, organizing, saving and applying SEO (search engine optimization). If you are not familiar with this language, no worries- just be forewarned that if you are short of some knowledge, research will be required to fill in the gaps. Just google it.
Overview
Look no one wants to spend any more money than they have to when it comes to turning their blog into a money making machine. If you believe you can start a blog and turn it into a money back machine with a few months- that's not going to happen without a lot of hard work and a great deal of money. It's not impossible, it's just going to take a lot of resources and a different marketing tactics.
Now, without getting into all of the technical stuff which is not necessarily the most important things to talk about, such as site speed and bogus plugins that take turns at slowing your website down. Additionally, we are not going to talk about most of the internals such as blog SEO and stuff like that.
What people ask me all the time is how to make my blog make money? That question is not difficult to answer, but it does require a lot of work on your part to fix a lot of things. We charge a lot of money to evaluate blogs for webmasters that want to make money. We work primarily by looking at the outside and not the end. We explore the intricate pieces and known characteristics. We talk about writing and elements that make up the make money online tips and tricks which we will discuss here. We also enjoy making sure our customers get the best advice and while there is no one solution fits all, the fact of the matter is when it comes to making money online- that may not be true.
Typical Stuff
The typical stuff that people do to make money with their blog is to apply for some kind of advertising auto on commission or eyeball action. In the beginning, this is not a good idea and here is why/. First off, your blog may not be able to get the kind of traffic advertisers want you to have. If you are still interested, take out your wallet. You will need lots of money, time and techniques for driving traffic to your website.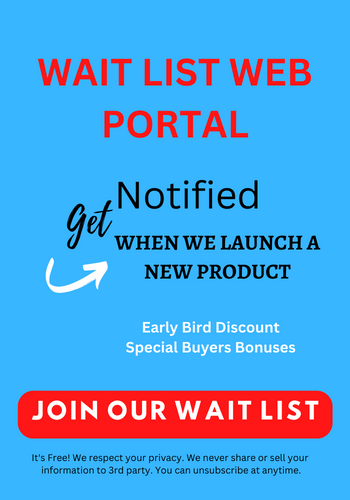 Traffic is people. Most people realize what that is, but what most people do not realize is the HOW. How do you drive traffic to your blog and make the traffic convert. Sometimes it's not about what you want but what your blog and niche is capable of. Yes. Not all blogs are created equal. Some blogs write about products that exist for only a few months, while others talk about products that will be here forever. For example, the food popcorn. Popcorn is a wonderful snack. It's a treat that you can have 365 days of the year and this would be considered an evergreen product. Does this make sense? Now, in writing about evergreen products on your website, Google indexes the blog post and for ever, the post will stay available to be tossed to consumers looking for information on the subject.
Blog Visuals
There is no such thing as the imperfect blog because no matter how you formulate your blog, there is always someone out there who has an answer you are NOT going to like. The idea of free will is that everyone can create something without having to be judged to the negative by an azz hole. Here is the deal. I have seen some of the most unappealing blogs that look a specific way. That specific way was, being unorganized, ugly, unappealing and mostly- a niche that no one would really care about except for the audience that does so. In those cases, the blg was making money hand over fist and in the beginning it was not like that. But what happened was over time. The webmaster made specific tweaks that not only included specific directions and benchmarks, but there were other marketing elements that really made a difference. Such as email marketing, special challenges, word press plugins, spreadsheets that focused on the niche objective and courses that were free and paid that were unusual and ideal for anyone interested in the topic.
Bring Home The Beacon
No matter who you are, everyone knows what "Bring Home the Beacon" means. Our evaluation of a blog looks for the lack of those elements that deny the webmaster of cash and for the reader- the incentive to buy products. We sell a product that helps bloggers steal traffic. No worries, we are teaching people how to do it and why it is legal and done so everyday by others. Imagine being told that your ethics is totally wrong and you should be ashamed of yourself. Well, tell that to the folks who exit the voting booths, who interview with reporters and poll estimators. People tell the cameras one thing and that is what they want to hear, but in actuality- they actually did the opposite- which is why for years the exit polls survey statics are all wrong. In the past, people were apt to tell the truth, but being ashamed or intentionally being shamed online and wanting to rival with the popular crowd- this is what we get. Inaccuracy, intentionally misleading comments and freely provided inaccurate facts.
Marketing means influencing people to purchase products that they audience might find appealing with no real means or needs for the product. Everyone has their own idea of what the word marketing means, which is fine. Blogs that desire easy money focus on SEO (Search engine Optimization) which is why you see advertisements throughout a blog post. Advertising in this manner where hundreds and thousands of people see these advertisements (means) that the webmaster will surely get some easy cash. The beacon in this case requires not one, but several websites all earning income from ads running on the website. This is but one single business model.
Websites that do not use ad-cent advertising, but take on other income generating characteristics, means that the blog post and email marketing working hand in hand is what will do the trick. Blogs that work more so on building a list lightly means that the webmaster is spending less time on growing and more time on building. This blog model is not ideal, but there are tiny things that can be done to improve the amount of bacon being earned.
There are two approaches that we have seen that increase their bottom line. WordPress plugins that focus on activities associated with ensuring the blog continuity and replication. Other plugins will make sure to make use of SEO (scarcity engine optimization) is implemented in a much easier way. There are things we suggest and work with webmasters to implement. For customers that are really creative, we work to ensure they implement PayPal, stripe and DIY products that are niche related in abundance. We ensure courses, classes, challenges and spreadsheets templates are given to customers looking for solutions with a focus for building a list.
Take Action
Save This Subject Matter Pin | Save This Subject Matter Pin
READ MORE
Three Word Press plugins your blog must have